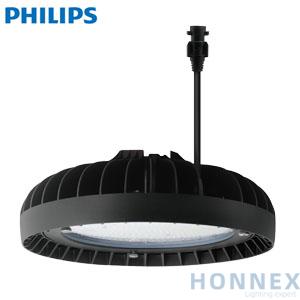 PHILIPS Fortimo High Bay Module 10KLM 840 929001432080
Fortimo High Bay Module 10KLM 840
Fortimo High Bay is an integrated module solution with IP65 protection, excellent
optical and heat management that offers high energy efficacy and high quality of light.
The Fortimo High bay solution is designed to enable LED lighting in Industry (high-bay)
applications - warehouses, factories, large-format retail stores. A range of compatible IP67
Xitanium drivers complement the High Bay solution in order to further differentiate on efficacy
and lifetime under extreme temperature conditions. This High Bay portfolio is suitable to replace
similar solutions using conventional 100W, 150W, 250W and 400W.

Product data


Overall length: 271 mm
Overall width: 271 mm
Overall height: 110 mm
CRI: 80
Color: Black
Dimmable: Yes
Forward voltage: 68.0 V

Color consistency: 6 SDCM
Ingress protection code: IP65 [ Dust penetration-protected, jetproof]
Mech. impact protection code: IK07 [ 2 J reinforced]
Initial luminous flux (system flux): 10000 lm
Picture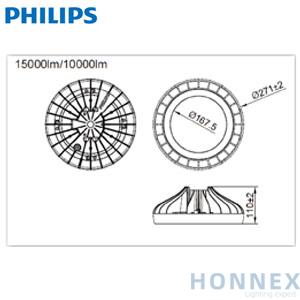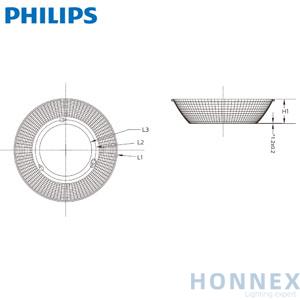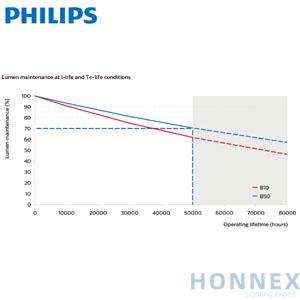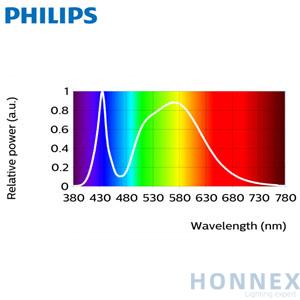 Remarks


PHILIPS Fortimo High Bay Module :
PHILIPS Fortimo High Bay Module 10KLM 840 929001432080
PHILIPS Fortimo High Bay Module 15KLM 840 929001432180
PHILIPS Fortimo High Bay Module 20KLM 840 929001432280
PHILIPS Fortimo High Bay Module 10KLM 857 929001432480
PHILIPS Fortimo High Bay Module 15KLM 857 929001432580
PHILIPS Fortimo High Bay Module 20KLM 857 929001432680
PHILIPS Fortimo High Bay Module 24KLM 857 929001432780