About us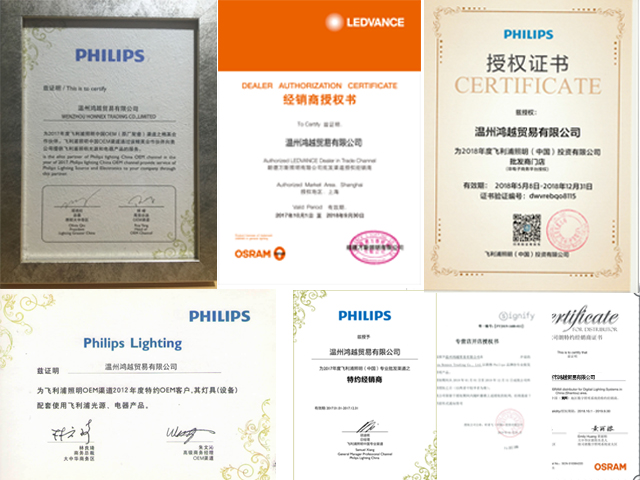 OUR ADVANTAGE
● Professional Lighting Team
We are specialized in Lighting area for more than 15 year, we have clear recognize and understanding for lighting. We can offer professional lighting solutions for client. We have experience in Street lighting prodect, Hotel lighting project, Mall lighting project , also factory/warehouse/office industrial lighting projects and so on.
● High quality product line
Our products include Traditional Lighting products, LED Lighting, Solor Energy LED Lighting, Smart LED Lighting, and LED accessories. We are manufacturer for outdoor lighting, include LED Street light, LED Flood light, LED Tunnel light and so on.
We are also the core agent from PHILIPS and Osram, to offer more choices for client.
● Large quantity stock
We keep stock in Shanghai and Guangzhou, to shorten our lead time, and offer client fast service and fast delivery.
ABOUT US

Wenzhou Honnex Co.,Ltd is professional Lighting supplier in China. Honnex is the authorized distrubutor from PHILIPS China, we can offer all series of PHILIPS Lighting products in China market.
Honnex is also the Osram/LEDVance and GE partner in China.
Honnex is professional manufacturer in LED Panel, especially LED Panle 600*600, we also do OEM for many famous brand.
Honnex is professional manufacturer in Outdoor lighting area, we have experience in doing LED Street light project, LED Tunnel light project and so on.
Honnex have much experience in exporting trading and OEM area.
Honnex Lighting make your life brightly.