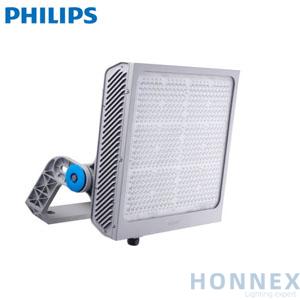 PHILIPS BVP680 LED1650/957 1650W 230-400V S7 911401643106
BVP680 LED1650/957 1650W 230-400V S7
Philips SportsStar Gen2 is a revolutionary innovative product for sports lighting,
being one to one replacement to ArenaVision MVF403 2000W applications, with
160Klm system level light output at CRI90. It has similar weight and size compare
to MVF403, that can do replacement easily without building & construction changes.
The single high-power IP66 rated driver has flicker free performance and DMX port
embedded. Together with Interact Sports system, it brings immersive experience to
sports and multipurpose arenas.
Product data


Overall length: 580 mm
Overall width: 555 mm

Overall height: 352 mm

Color: Cray
Ingress protection code: IP66
Mech. impact protection code: IK08
Ambient temperature range: -40 to +50 °C
Initial LED luminaire efficacy: 100 lm/W
Net Weight (Piece): 17.700 kg
Picture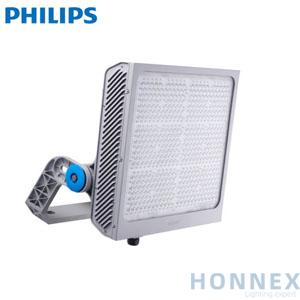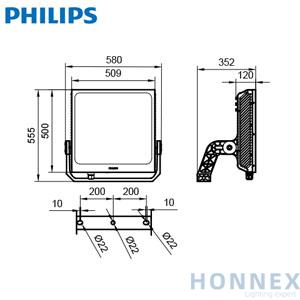 Remarks


PHILIPS BVP680 :
PHILIPS BVP680 LED1650/957 1650W 230-400V S7 911401643106
PHILIPS BVP680 LED1650/957 1650W 230-400V S5 911401643006
PHILIPS BVP680 LED1650/957 1650W 230-400V S2 911401642906
PHILIPS BVP680 LED1650/957 1650W 200-242V S7 911401642806
PHILIPS BVP680 LED1650/957 1650W 200-242V S5 911401642706
PHILIPS BVP680 LED1650/957 1650W 200-242V S2 911401642606